Welcome to New Datedick
New Datedick users want to know about the Datedick story. They missed ten years of Old Datedick. Here is a quick summary of the Datedick Story.

Old Datedick was closed April 20th, 2017 after 10 years on Ning. Over 20.000 photos and over 9.100 member profiles have been deleted.
But change is good. New Datedick will bring big changes. Members finally can share X-Rated photos again. This was possible at the beginning of Old Datedick. Later on this wasn't possible anymore, because of the strict Ning TOS. It was fun all those years but it will be much more fun in the future. New Datedick restarted in February 2017.
A Brief Datedick History

1998 Datedick started on eGroups. eGroups.com was an email list management web site. The site allowed users to create their own mailing lists and allowed others to sign up for membership on the list. The web site provided archives of the messages as well as list management functionality. Each group also had a shared calendar, file space, group chat, and a simple database. In Sept 1999, eGroups merged with ONElist.

2002 Datedick moved to YahooGroups. eGroups was bought by Yahoo! in August 2000 and became part of Yahoo! Groups. In 2001 Yahoo! deleted adult groups from its search directory, making it very difficult to locate Yahoo! groups with adult content. This has created what some view as an "underground" atmosphere for Datedick groups. There where different topical Datedick groups. Some of those like truckerdad69 and bipumper still exist.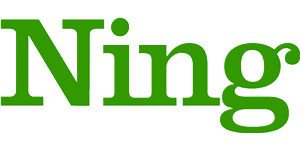 2006 Datedick started on Ning. In December 2008, Ning announced that it would no longer host adult networks. Datedick decided to keep the community alive but members could only share G-Rated content from that time on.

2016 Project New Datedick begins. After ten years on Ning, Datedick will use another platform from 2017 on. Ning has doubled the prices but the software will not be updated or modernized. Datedick was always free and we paid for all costs of Datedick for 9 years. But with the new pricing, this is not possible anymore.
Therefore we decided to build a brand new site and invite all members to join New Datedick. Content and profiles cannot be transferred. Members have to build new profiles and upload their photos again.
Building a brand new site and maintaining it in a professional way costs money. During Beta new Datedick will be free. After the Beta phase there will be a moderate monthly fee for premium features to cover the expenses to operate New Datedick.
We are using the most advanced hosting, database, community and progressive web technologies. User will enjoy a lot of new features and censorship will be finally over.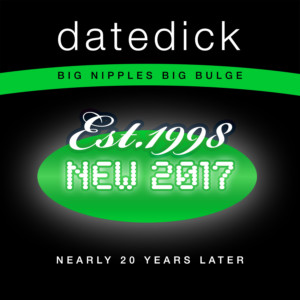 Thank you Old Datedick members. Read more
Click here to sign-up for New Datedick.
---