671 Members – 8 Online
1333 G-Rated – 993 X-Rated member photos
976 Web Photos
Featured Member Photos
Please login
You need to be logged in to upload Media or to create Album.
Click HERE to login.
Media Gallery
Datedick Tip : Sort Photos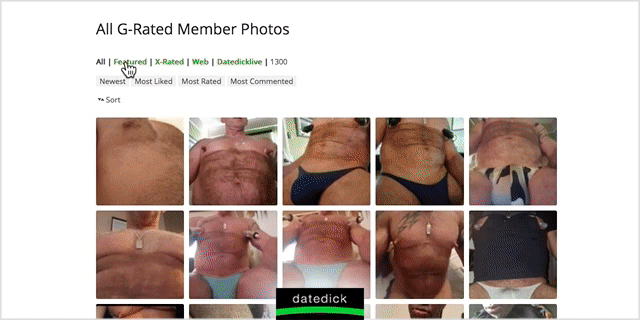 Did you know that you can sort photos in the overview? First you select which type of photos you want to watch: All, Featured, X-Rated, Web. Then you can sort by clicking the grey buttons below: Newest, Most Liked, Most Rated, Most Commented. If you click the same button again you change the sort order.
Click here to see all other Datedick Tips.